Show them how much you appreciate all they do. Our collection of quality appreciation gifts and thank you gift baskets that you can choose from www.giftmarket.com.sg. Overflowing with scrumptious sweets and savory snacks is the perfect way to express yourself and convey your sentiment with style. Whether you're looking for grand gourmet gift baskets or token goodwill gestures, we've got you covered.
Sort By: Price: Low to High Price: High to Low Most Popular Title Manufacturer Newest Oldest 6 per page 12 per page 24 per page 36 per page 60 per page Page of 2 Moonlight Medley Usually Ships in 24 Hours
Our Price: $65.00
Our Moonlight Medley gourmet chest is brimming with sensational sweets. Dark chocolate coconut clusters, a box of assorted cookies, delicious decadent dippers, chocolate chip cookies, butter biscuits, dark chocolate wafer cookie, dipping pretzels, Vande Walles caramel popcorn, Ferrero Rocher hazelnut chocolates, Ghiradelli chocolate bars, Malto Bella balls, acetate round of assorted chocolates, a truffle bar from Seattle Chocolates and Marich Berryblues.
Suitable for most gift-giving occasions, this versatile gourmet chest makes a great gift for a moonlight picnic for two, or to say thank you.
Reflections Usually Ships in 24 Hours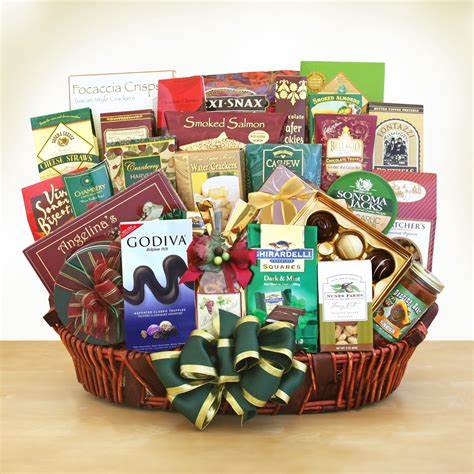 Our Price: $56.00
This beautifully handled tin planter embellished with a decorative pansy seed pack label will have her reflecting on years past. She can reminisce while savoring the wafer roll cookies, dipping pretzels, grilled vegetable biscuits, caramel walnut cookies, chocolate mint sticks, butter biscuits, chocolate drops, yogurt trail mix, coffee-flavored cookie, Malto Bella balls, hazelnut truffles, and almonds.
Once all the gourmet snacks are gone, the planter can be used as a vase for her favorite annuals, as a starter bed for seedlings, or transplant an established plant.
A great gift for Administrative Professionals, Mother's Day, a gardener or flower lover's birthday, get well, housewarming, or thank you gift. When you want something respectful but a bit more personal than fresh flowers or fruit, this gift is also appropriate to send as a condolence gift for her.
Golden Touch Usually Ships in 24 Hours
Our Price: $53.00
Where do you begin to express your appreciation and let them know you think the world of them? This gift incorporates those sentiments. We've taken an old world map box and filled it with golden gourmet treats like dipping pretzels, dipping mustard, Mediterranean hummus chips with olive oil, sliced summer sausage, Italian cookies, chocolate chip cookies, espresso truffle bar, hazelnut chocolates, cappuccino chocolate sticks, caramel walnut cookies, pecan turtle, Malto Bella almond toffee balls and delicious pistachio nuts. An exceptional assortment they'll savor.
This gift box is suitable for a man or woman and appropriate for most occasions, including thank you or as a congratulations business gift. Will Work for Chocolates Usually Ships in 24 Hours
Our Price: $49.50
Will Work for Chocolates. The keepsake tin container says it all! We've filled it with all things chocolate…Chocolate chip cookies, chocolate mousse shortbreads, chocolate drops, chocolate bars, Ferrero Rocher hazelnut chocolates, chocolate covered Oreo® cookie, chocolate truffle, mint chocolate dessert sticks, chocolate crisp cookie, dark chocolate wafer cookie, chocolate covered reception sticks, chocolate coffee-flavored cookie, chocolate Malto Bella balls and an acetate round of assorted chocolates. Seven Languages Usually Ships in 24 Hours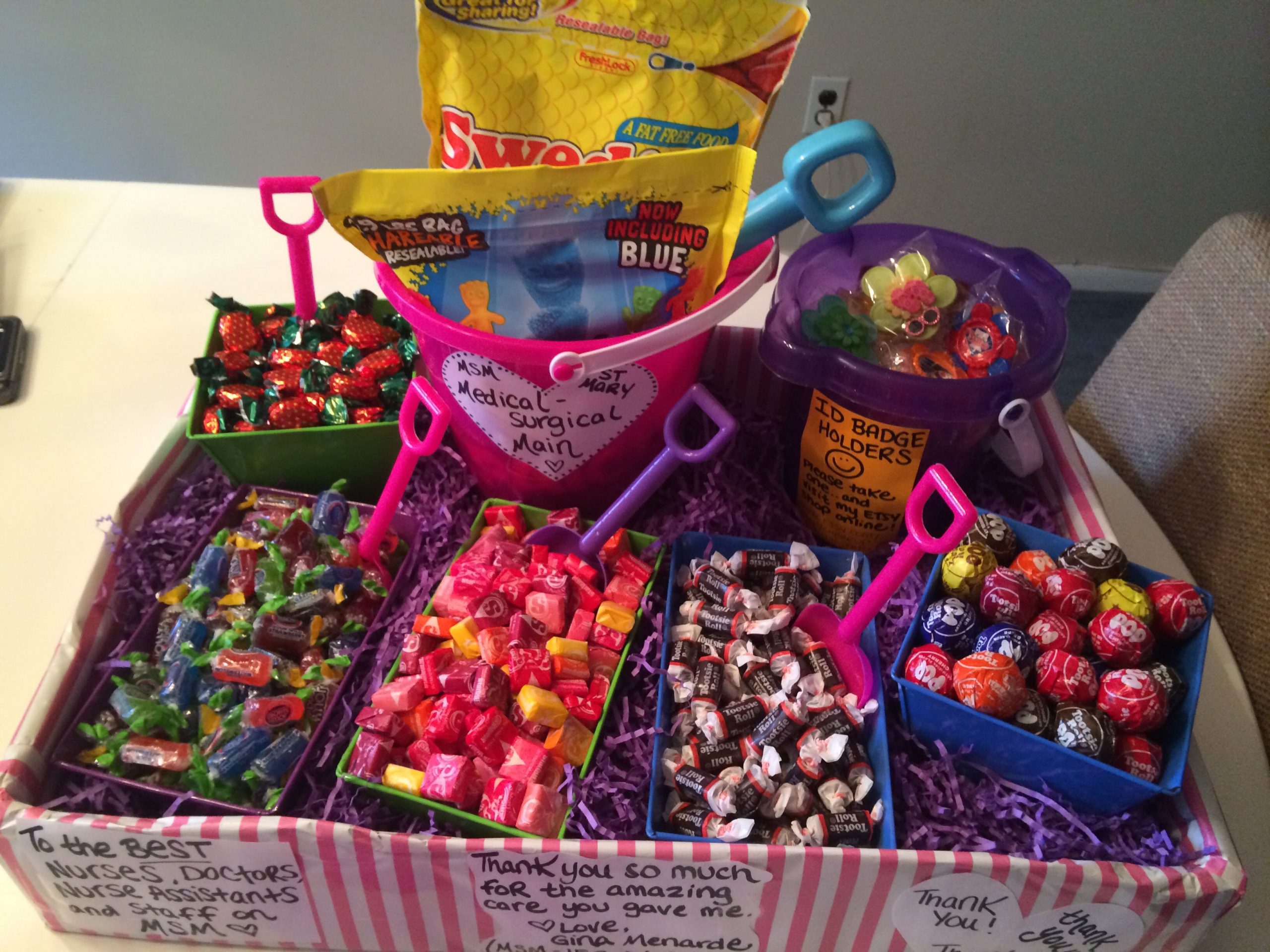 Our Price: $40.00
Express your thanks – in seven languages! This themed thank you box is filled with a variety of gourmet goodness that most anyone will love, in any language. The gourmet assortment includes zesty cheddar popcorn, East Shore seasoned pretzels, Bogdon's chocolate-covered candy dessert sticks, cookies, Marich caramel apples, raspberry truffles, Malto Bella chocolate-covered almond toffee balls, Nune's almonds, custard wafers, Tom & Sally's French chocolate medallion and a bottle of sparkling cider.
Deep earthy tones are suitable for corporate gift giving. This old-world-style gift box contains cookies, truffles, chocolates, decadent dippers, nuts, coffee, and latte.